Jul 1, 2021
Welcome to the Fun Run Box
I don't know about you, but it is something about having all the run essentials that make me jump up and down. It's something about being prepared before heading out on a run or preparing for a race.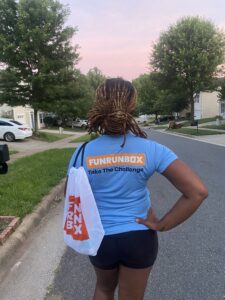 The Fun Run Box does just that; gives you all the essentials that you need to help you conquer not only that first run out on the pavement but also that 4th and 5th marathon race that you may be tackling. When I first received my Fun Run Box the bright blue box by itself had me all lit up with excitement. I couldn't wait to open my Fun Run Box. What was so amazing was all the goodies that were inside the box. The Fun Run Box not only provides you with running gear but full running plan and challenges to help keep you motivated and encouraged while on your running journey.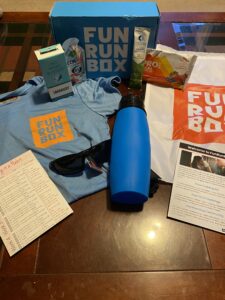 The Fun Run Box gives you a training kit that includes:
Runner gear
FunRunBox technical training shirt
Nutrition and Hydration goodies
All boxes are themed around the month's challenge and contents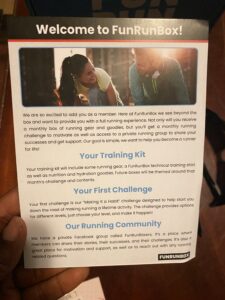 The Fun Run Box not only gives you all the tools you need to get started on your journey but also a training guide to help you stay motivated on your journey. The Fun Run Box provides training guides for all levels of running from beginner, intermediate and advanced options.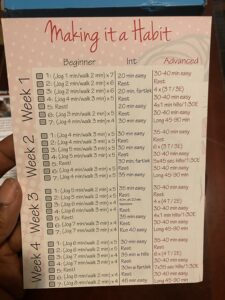 What makes this box even more enticing is you get 20% off your first "Fun Run Box" with the code BGR20 and 10% contribution to the Black Girls Run Foundation not just for the first box but also every renewal.
So, what are you waiting for? Grab your FunRunBox TODAY!!!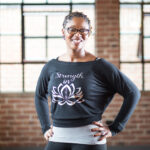 By: Felicia. R. Hall @feliciarhall
Felicia is an educator and motivator at heart. Felicia is a Certified Athletic Trainer, Corrective Exercise Specialist, Run & Fitness Coach, RYT 200 Yoga Instructor, Educator and a doctoral candidate. She is a small-town girl who loves running, nature and helping others become the best version of themselves.