Oct 25, 2023
We Run the World
Traveling and running are two of my all-time favorite things to do in life. So, as part of my adventures in a different city or country, I add running (and walking) to the top of my agenda of things to do. But navigating a new place and maintaining your training schedule while traipsing the world in the midst of fall training season can be challenging, to say the least. So how do you enjoy your vacay while staying on task?
Plan ahead. The old adage, "If you fail to plan, you plan to fail" is so apropos in this circumstance. A quick Google search and a few Yelp reviews can aid you in determining what to do, where to go, and which modes of transportation to take to get there. If a destination is not realistically accessible by foot, determine if part of the route is, and if so, walk that part of the path. A call to the hotel's concierge can also be a valuable vehicle for information.
Enlist the locals. The local community is a great source to validate your choices and online reviews, as well as to seek suggestions for off-the-beaten-path offerings. Experiencing a new locale through the lenses of the locals can be an unrivaled way to voyage beyond only the tourist attractions and traps. Before traversing a city, chatting up the natives always proves to be a great resource to level up my must-do list and is a great opportunity to further immerse yourself in the culture and community.
Track your miles. It all adds up, so turn on your GPS to track all your steps and miles—not only during your morning runs but every time you venture out. Walking to dinner or a local hotspot can count towards your daily or weekly mileage goals. It's also another great way to chronicle your vacation and create maps of your vacation journey. The pace of walking allows you to intentionally take in the sights and sounds that can easily be missed if you zip around via car or taxi. I personally enjoy viewing the maps that are recorded and created by my fitness tracker at the end of each day.
Some of us struggle with the juxtaposition of vacationing and maintaining our fitness routines. We may think they are mutually exclusive. But they do not have to be. You really can do and have it all when it comes to traveling and training—with a little preparation and a lot of resourcefulness. So, instead of hailing a taxi or overusing your Uber app, lace up and hit the town—à pied, of course.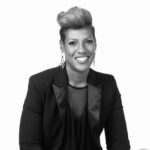 By: Joy Harrell @joyrunsrealestate
Joy Harrell is a licensed real estate agent and co-owner of The Sift Sisters bakery based in Houston, Texas. She is a native Houstonian and graduate of the University of Houston—go Coogs! When she is not helping people buy, sell or invest in real estate, she can be found hanging or traveling with her hubby, running or biking the streets and trails in and around Houston, mentoring girls, or testing new food and cocktail recipes.