Oct 5, 2022
Walk it out!
Have you included walking as part of your running routine? If not, you definitely should!
Too often, walking is considered the activity you do ONLY if you're "too slow," too tired, or when you lack the stamina for running long periods. While those reasons can be why many walk instead of running, it's time to stop thinking of walking as a lesser activity than running. Many times, walking can enhance your running workout and help you meet many of your goals.
Intervals
Many runners complete races by incorporating walking intervals in their runs. The run-walk method, popularized by Jeff Galloway, utilizes intervals that have helped many finish 5Ks, 10Ks, half-marathons, marathons, and even more with regularly timed walking periods.
With 5:1 intervals, for example, you run for five minutes and walk for one. For a 3:1 interval, there are three minutes of running and one minute of walking. Some people try 5:2, 1:1, and many other combinations, switching up their timing depending on how they feel that day or their overall level of fitness.
Injury Rehab
I know a woman who injured her ankle just weeks before a major race. She didn't want to risk further injury by doing training runs, but she also wanted to complete the race she'd worked toward for so long.
Instead of running, she powerwalked, often moving so quickly that her walking times (roughly 13-14-minute miles) were close to many people's running times. Through power walking, she maintained fitness, built her endurance, and kept her legs strong, allowing her to complete the race in a very respectable amount of time.
I find power walking activates muscles in the front of my lower legs in a way running does not. I'm always surprised after a good power walk by how sore my legs can be, while the same mileage on a run doesn't bring the same result. After the soreness goes away, I end up feeling a lot stronger on subsequent runs.
Just as much as walking can help you recover from injury, it can prevent injury as well.
"Time on feet"
If you're new to longer-distance runs, particularly ones longer than a 10K, the biggest adjustment for your body is getting used to moving for hours. A lot of newer runners might be scared off by the thought of longer-distance races, thinking there's no way they could run for 10+ miles without stopping.
While more experienced and competitive runners do aim for time goals, most recreational runners are just happy to finish the race. Understanding that walking will be a significant part of their race can help take some of the pressure off. The "time on feet" philosophy emphasizes moving and staying upright to meet your distance goal versus striving for a particular time. Walking during your long runs for marathons, half-marathon and other longer-distance training could be exactly what you need to ensure you finish the race.
Although I'm a runner at heart, I've grown to appreciate walking even more as I've started training for longer races. Walking doesn't have to be a substitute for "the real thing" of running – it's a great exercise of its own, and one that makes me a better, stronger, and even faster runner overall.
How much walking do you do as part of your running workouts?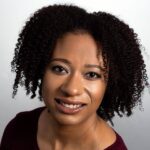 By Shannon Shelton Miller /Twitter: ShannonSMWrites, Instagram: shannon.shelton1
Shannon Shelton Miller is a longtime writer and journalist who enjoys writing about sports, fitness, health, beauty, and parenting. She has been running for 27 years, starting from joining her high school cross country team. She has run a marathon, two half marathons, and countless 5K and 10K races.