Aug 10, 2022
Too hot? Think fall!
Caption: Start your race training in August and you'll rack up medals by December! While you're sweating it out in 90-plus degree summer heat, the idea of running through autumn leaves and brisk fall air can seem really appealing.
Good news! Late summer is the perfect time to start planning for your fall races.
When I began writing this blog post in July, within minutes I got an email from one of my local running clubs announcing the kickoff for its 5K training program. My BGR Cincinnati chapter launched its training plan in early August for the annual Queen Bee half-marathon and 4-miler in October, and BGR! University started signing up Florida-area women to train for a November half-marathon.
It's fall, y'all
Fall is my favorite time to run for so many reasons. The intense summer heat has usually dissipated by late September and early October and running feels a lot easier — although sometimes a rare heat wave can hit you by surprise on a random day!
In climates where leaves change colors and fall from trees, running through such scenery is a treat. That post-run coffee and donut also taste a lot more scrumptious in fall versus summer. And even though the days are growing shorter, September and October still offer enough light late in the day to enjoy evening runs.
Yes, spring is lovely and has its appeal as well, but the dampness, lingering cold and gray skies of early spring can be, well, a damper. I've grown to appreciate winter running somewhat, but still, it's cold! And let's not talk about snow and ice…
Fall just seems to offer the best of all seasons when it comes to running. Cool-to-warm weather, gorgeous views and adequate sunshine make it a perfect time to run. That's why so many great half-marathons and marathons take place around the country during the fall, particularly from mid-September through late November. In warmer states, you might find some early December half-marathons and marathons as well. Even couch-to-5K or 10K programs target a local fall race to conclude their training programs.
Fall into running
You can start your fall training now by looking at your local running store or club to see if they offer a fall running program. Many begin in August, so don't wait.
You'll start your training with lower mileage during the heat. By the time you build up to higher mileage, the weather will be much cooler — and after you've spent weeks training and adjusting to higher temperatures, running longer in more temperate weather will feel like a breeze.
What races or goals are on your running bucket list for fall? How do you plan to get started?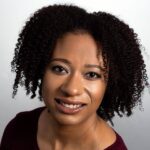 By Shannon Shelton Miller /Twitter: ShannonSMWrites, Instagram: shannon.shelton1
Shannon Shelton Miller is a longtime writer and journalist who enjoys writing about sports, fitness, health, beauty, and parenting. She has been running for 27 years, starting from joining her high school cross country team. She has run a marathon, two half marathons, and countless 5K and 10K races.