Mar 15, 2023
The #1 Thing Runners Forget To Do
As runners, we have everything laid out from the outfit we are going to run/walk in, the shoes, the socks that do not slide into our shoes while running, the headband, and even down to the color of lipstick we may wear. However, there is one thing that runners forget to do often.
 Can you guess?
Refuel
Yep, I said it, Refuel. We may take the time out to stretch, cool down walk but the #1 thing that runners forget in the recovery process is the proper fueling. So, what type of fueling do runners need to have after a run, workout, or race? Any guess?
Protein
Why is protein so important?
Protein works to repair, rebuild and maintain muscle and body tissue, aiding in the recovery after a workout. As runners, it's important to have a high-quality, complete protein. One of our favorites is Core Power, with protein that comes from ultra-filtered milk. It helps you recover and nourish your body post-workout.
Core Power is not just any protein shake.
What are some other benefits of drinking Core Power?
Core Power encompasses all these things and more.
Here are 5 additional things that make Core Power the drink for recovery.
Core Power is a recovery dream. The fast-digesting whey protein coupled with slow-acting casein proteins help to deliver a constant flow of amino acids and essential nutrients that are necessary to help replenish what was lost during a run/workout; all while also building and repairing muscles.
Easy, go-to drink. Whether drinking straight from your gym bag or pulled from the fridge, Core Power is delicious. The drink is shelf-stable, making it easy to throw in any bag. It is very accessible no matter what workout you are doing.
Core Power has a great taste, and is super smooth and creamy. No chalky protein powder aftertaste which makes drinking these shakes easy and leaves you wanting more.
Lactose-Free: Core Power is easily digestible because the filtration process removes most of the lactose. This allows the shakes to maintain a creamy and classic taste.
The best part of Core Power is the many flavors it offers and the two protein varieties. You get 26 grams of protein and 42 grams of protein in the Elite option.
As runners, your recovery is vital for a variety of reasons, such as helping to decrease injuries and supporting overall performance. What makes the recovery process even more important is having optimal fueling. Core Power is not only a delicious source of nutrition but can help you recover after exercise and prepare you for your next workout. You never have any excuses. Shel-stable, gym bag ready, fridge ready you name it; Core Power is there to help support your everyday grind. I don't know about you, but I'll never leave home again without my Core Power! Don't delay, go grab your own today!
Use the Black Girls Run national discount below to order:
Code: 15CPBGR
Discount can be used through June 4, 2023
15% off an order of Core Power, unlimited cases in ONE order
Available on any and all SKUs, subject to changes
Happy Training!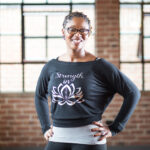 By: Felicia. R. Hall @feliciarhall
Felicia is an educator and motivator at heart. Felicia is a Certified Athletic Trainer, Corrective Exercise Specialist, Run & Fitness Coach, RYT 200 Yoga Instructor, Educator, and a doctoral candidate. She is a small-town girl who loves running, nature, and helping others become the best version of themselves.