Apr 26, 2023
Shoe Review: Saucony Ride 15
Saucony and Black Girls Run! have a great partnership, so I was excited when a representative from Saucony reached out to offer a trial pair of Ride 15 shoes for review.
First, I had to find the official description of Ride 15 to see what to expect. "The redesigned Ride 15 delivers a comfort-first sensation that takes your run to new heights," it read. "Built using softer cushioning and a pillowy sock liner, it's got more foam, less weight, and everything you need to get after it."
Sounded good to me! I'm always ready to get after it!
I was a little worried that the Ride 15 was described as a "neutral" shoe, as I tend to overpronate when running, meaning that my knee turns inward and causes my arch to flatten with each step. The result is often shin splints and other assorted pains, so I have long worn a "stability" shoe to correct this movement. When I looked up other reviews of the Ride 15, however, I often saw it described as one of the most stable neutral shoes they'd tried. That eased my concern somewhat, but I figured I'd ease into the trial with shorter runs and run/walks first.
After getting the shoes in December, I tested them over a three-month period.
The "ride" was smooth, the shoe didn't feel heavy or clunky and was supportive all around. Best of all, my shins didn't ache after finishing three miles. During a 5K race where I added more speed, the shoes felt light, and my finishing times were about the same as they were in my other shoes. I also didn't have any pain after my runs.
I'd later wear the shoes on longer road runs, from 10Ks to a 10-mile road race. I honestly forgot I was wearing them while I was running, meaning that they performed just as well, if not better, than my usual brand for road work and speed training.
While Saucony has another version of the Ride 15 for trail running, I did take the ones I received on some shorter runs on local trails that didn't have as many technical elements, like steep hills or rocky, uneven ground. The shoes navigated the dirt well and had a decent grip, which is especially needed on trails.
My most recent test was on a windy, wet March morning, with puddles from recent rainstorms everywhere. Although I ran on paved trails, sidewalks, and bike paths, no one could avoid the water. The tops of my feet did get wet, as they often did in my other road shoes, and I figured a more rugged trail shoe would have been helpful that day.
I still finished five miles and felt good after the run. The shoes had done their job.
After three months, I haven't had any shin or muscle pain in my lower legs, and I've enjoyed testing the Ride 15 across multiple distances and speeds. I look forward to putting more miles on them throughout the year.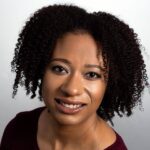 By Shannon Shelton Miller /Twitter: ShannonSMWrites, Instagram: shannon.shelton1
Shannon Shelton Miller is a longtime writer and journalist who enjoys writing about sports, fitness, health, beauty, and parenting. She has been running for 27 years, starting from joining her high school cross country team. She has run a marathon, two half marathons, and countless 5K and 10K races.