Feb 22, 2023
Self-Love is the Best Love: A Conversation with Ambassador Lisa Wells, Part II
Lisa's story is about a woman who defied the odds of surviving domestic violence, who didn't succumb to the sometimes-crippling stigma of being a single, black mother in America and who successfully manages Multiple Sclerosis (MS) through running and a healthier lifestyle.
Having relocated to Houston from Orange County to further advance her career, Lisa's run journey began when her current husband introduced her to his cousin and former BGR! Run Coordinator Jacqueline Worsham in 2018. Jackie described a group that paid homage to health, connection, comradery, celebrations and runcations, and Lisa was sold. She knew this was a tribe she had to be a part of and quickly joined the group on the Facebook page but not on the pavement, initially.
But, as living through a pandemic coupled with its confines would have it, many of us focused on the things that we could control, such as our physical, mental and emotional health. Lisa first took to running solo, starting with one mile. Once she completed four miles, she wrote her first Facebook post and introduced herself to BGR! Houston. She shared how she had been watching from the sidelines but had just conquered four miles and was excited about her new journey. Her post garnered almost 100 reactions and inspiring comments.
Within six months she became a BGR! Run Coordinator, within one year she embarked on her first runcation to Athens, Greece and ultimately became an Ambassador in Houston. "Being an Ambassador gives me the opportunity to lead, motivate and offer accountability, while also receiving the same. I want members to be heard and to feel included. I am always striving to improve myself, as well as to support others who are seeking to do the same," says Lisa.
Lisa's run inspiration is her mom, Patricia Ann Smith—who at age 50 died from Lymphoma when Lisa was 30 years old. "I know I am the person I am, the resilient person I am because of her. Believing in myself – and being able to go from receptionist to Director, everybody cannot do that, especially on Wall Street and in this industry – is because of her and the discipline she instilled in me."
Regarding her philosophy on life, "I always tell people to choreograph the life that you envision for yourself. Think about the life you want, and make it happen, go for it, jump. Don't just sit back and let life happen to you. You have the power to create it."
These are words Lisa truly lives by; she is the embodiment of this statement.
So, what's next for Lisa? "Being featured on ABC13 has revealed the impact that sharing my story has on others. I want to get more involved with other people who have ailments to encourage them. There is a whole community of women with chronic conditions who are dealing with it alone, who are not being active, who are scared, who are just existing. But for them to see me, someone who has the same or similar diagnosis as they have out here living, I'm hoping it will inspire them. 2023 is about service for me."
Lisa is living life poised, empowered, positive and prayed up. She loves traveling, spending time with her family, especially the newest edition, Kairo, experiencing new restaurants, all forms of fitness, including Zumba and strength training, and of course running, and is a staunch champion of runs benefiting causes—and this year, she plans to bring more of her sole sisters along for the run!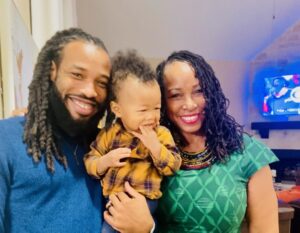 "The one message I want to leave with women is to never give up because you are capable. This is coming from someone who's come home, and the lights were cut off, who's had her car repossessed, who's had to completely start over. I've gone through all of that, and I'm still standing, and I have so much more life ahead of me. If I can go through that and persevere, so can you."
To connect with Lisa: Lisa on Facebook or Lisa on Instagram
If you (or someone you know) need assistance, contact The National Domestic Violence Hotline at 1-800-799-SAFE (7233) or www.TheHotline.org (both available 24/7). Visit the National Coalition Against Domestic Violence at www.ncadv.org for additional resources.
For more information and resources regarding Multiple Sclerosis (MS) and how it affects the Black community, visit The National MS Society and MS and the Black Community.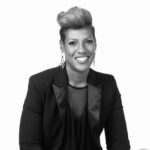 By: Joy Harrell @joyrunsrealestate
Joy Harrell is a licensed real estate agent and co-owner of The Sift Sisters bakery based in Houston, Texas. She is a native Houstonian and graduate of the University of Houston—go Coogs! When she is not helping people buy, sell or invest in real estate, she can be found hanging or traveling with her hubby, running or biking the streets and trails in and around Houston, mentoring girls or testing new food and cocktail recipes.