Mar 26, 2021
Rev Up Your Virtual Runs
By: Shannon Shelton Miller/ Twitter: ShannonSMWrites, Instagram: shannon.shelton1
It's been a year or more since many of us have been able to race in person. I know I find it hard to get motivated to run without an end goal in mind – like the 5K race at the end of a Couch-to-5K program, or the local charity 10K. And when we can't meet with our running groups, those constant solo runs can get old.
Virtual runs experienced a boom at the start of the pandemic since they gave us an opportunity to "compete" for medals and other assorted race swag. Now I'm virtual-ed out too, but with live races in my area still months away, I'm developing more personal incentives to help keep running fun.
Here are some ideas to try if you're in a running rut.
Help a charity
I always feel better when I run for a purpose. Road races are major fundraisers for many charities, and the pandemic has increased need across the world while taking away a major source of revenue. Check your local race organization's website to see if your favorite charity has sponsored a virtual race. Or do your own run in your neighborhood and contribute your usual entry fees to the cause of your choice.
Run the race route with friends
If you're allowed to gather (and not run afoul of any area lockdowns), plan a 5K with your BGR or other running group. I did a local 5-miler with about a dozen running buddies and we celebrated at the end with drinks outdoors. I felt motivated to train in advance and approached virtual race day like I would if it had been an official race. My runner's high lasted all weekend.
Stage a relay
For longer runs, such as a marathon or half-marathon, create a relay race with your friends to complete the whole distance if you don't want to do the whole distance yourself. Film yourself at the beginning and end of your relay leg and edit everyone's videos together to create the appearance of a marathon or half-marathon relay. It's a great way to bond with your running group when you can't see each other in person.
Support local businesses
Ads for virtual races appear on my social media regularly, and I've completed some due to the cute themes and swag. (Baby Yoda 5K anyone?) But I prefer supporting local stores and race companies that support the running community in our area. If you'd like to boost a local business and the economy, sign up for virtual runs sponsored by companies you know. You'll still get cool swag and the benefit of knowing your dollars are staying home.
Join virtual run online communities
Some virtual races offer online groups where runners can share photos and results. For a large national virtual run, I felt more connected to the event when I saw results and photos from others who finished the 5K, and I was excited to post my own photo and screenshot of my time.
How are you staying motivated to run during the pandemic? Tell us!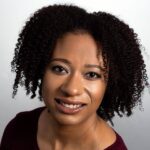 Shannon Shelton Miller is a longtime writer and journalist who enjoys writing about sports, fitness, health, beauty and parenting. She has been running for 27 years, starting from joining her high school cross country team. She has run a marathon, two half marathons and countless 5K and 10K races.