Dec 9, 2021
Represent Your Favorite Race
On Oct. 31 – Halloween morning – I lined up at the start of the Flying Pig/Queen Bee half-marathon/marathon course in downtown Cincinnati with about a half-dozen of my BGR! buddies. Finally, after two years of planning and preparation, I was ready to go.
I was running this particular race for a reason. In 2020, I answered a call to be an ambassador for the race, meaning that I would help promote the race in the months leading up to it. The race directors always look for people who regularly share their love for running through their social media accounts and are active in local running communities (like BGR!).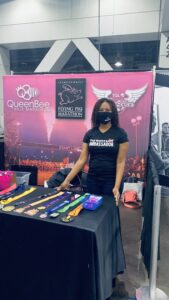 I was thrilled to be selected. All throughout 2020, I promoted the Queen Bee half marathon, a women's half that usually takes place the second week of October. The pandemic canceled the in-person race that year along with the Pig Works organization's flagship race, the Flying Pig Marathon, which takes place the first weekend in May.
When 2021 rolled around, Pig Works offered all the 2020 Flying Pig and Queen Bee ambassadors the opportunity to serve for 2021. We would promote both events, which had been rescheduled for Halloween weekend, making it a unique opportunity for everyone.
Here's what's involved in being a race ambassador. Through social media and in-person interactions, you promote the race to get others to sign up, and you're usually given a discount code to share with your followers to encourage them to register. The more registrations credited to your code, the greater your chances to earn some cool race swag. I was thrilled that my code was used for 28 race entries!
A major ambassador perk is free entry to the race, and in my case, that free entry code applied to other races run by the Pig Works organization, including a 3-mile race in July, a 14K in September, and a 4-miler that took place the day before the half-marathon and marathon. I also promoted the organization during the race weekend expo, and got invited to a VIP brunch after the run.
During my ambassadorship, I proudly wore my Queen Bee Ambassador and Pig Works Ambassador shirt during workouts and at almost every local event I attended. I did have other runners come up to me and ask me about the race and how to sign up, so the shirts worked!
All the while, I posted my training sessions on Facebook and Instagram throughout the spring, summer and fall, preparing everyone to follow me on Oct. 31 when I'd run the big race.
It was a wonderful weekend. The BGR! Cincinnati crew always has heavy participation in the Flying Pig and Queen Bee races, and this adjusted year and format didn't change that. We rolled deep during the 10K, 5K and 4-mile races on Saturday, had dinner in town that night, and were ready for our group photo at 6:45 a.m. Sunday shortly before the big races.
We supported each other through the 13.1 or 26.2-mile course, and I even finished with a BGR! Chicago member who saw me struggling at one point. I then cheered her on when she had moments of her own when she needed to dig deep and find that extra motivation to get it done. There was a huge BGR! crew at the finish line each day cheering everyone in.
I finished my first half-marathon in 12 years, and being an ambassador for the race made it even more special. I can't wait to go back next year, and I hope to be an ambassador again in the future for more races.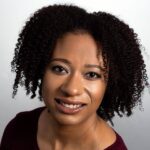 By Shannon Shelton Miller /Twitter: ShannonSMWrites, Instagram: shannon.shelton1
Shannon Shelton Miller is a longtime writer and journalist who enjoys writing about sports, fitness, health, beauty, and parenting. She has been running for 27 years, starting from joining her high school cross country team. She has run a marathon, two half marathons, and countless 5K and 10K races.