Jun 8, 2022
Marathon running, relay style!
Call it fulfilling a New Year's resolution or just seeing some great marketing – when I kept getting ads for Cincinnati's famed Flying Pig Marathon across my Facebook newsfeed in January, I knew I wanted to participate. There was just one problem though. I usually don't have much time to train for spring marathons and half marathons since I have young children in school and I'm usually extra busy at work during that time.
Then, I found an option that seemed doable. The Flying Pig offered a marathon relay, which simply required participation from four people willing to break up the 26.2-mile course into four semi-equal chunks, resulting in each of us running 5-8 miles to finish it all.
I posted a call for runners in the Black Girls Run! Cincinnati FB group. Three women quickly agreed, and just like that, we had a team! Two women lived in Cincinnati and ran regularly with the BGR chapter there. I and another team member lived about an hour north, and we'd only known each other through Facebook before we finally met in person at a runner's expo. That connection led to her deciding to sign up as well.
Then… life happened. I suffered a hip injury and my family got COVID. The little training I had been doing for my 7.45-mile relay leg whittled down to nothing. Other group members had family emergencies to overcome as well, so when the May 1 relay date approached, I think we were all a little nervous about whether we'd be ready. (Still, a few of us ran 5Ks and 10Ks the day before!)
There was also the matter of figuring out the course logistics. Our first runner had to kick us off by running in the pack of thousands at the starting line for the Flying Pig Marathon, while the rest of us had to get to our relay points by bus, car or walking there. I was so nervous I'd miss the bus to take me to my waiting area, and everyone was counting on me!
I found out later that all four of us felt the most nervous about letting the team down – either by missing a handoff, not getting to our waiting station on time or having physical difficulty running the leg. None of needed to worry – the race was amazing, and so were we!
Call it adrenaline, woman power or just plain old sisterhood, but we ran some of the best legs of our lives. We tracked each other on an app and cheered as we got the "ping" on our phones indicating that the baton had been delivered to our next runner. I made it through my part without any lingering effects from COVID or from the hip injury. And when our final teammate crossed at the end, we hugged tightly, thrilled about everything that had transpired that morning.
Jovone' said: "It was an amazing experience for a group of geographically separated ladies to come together and support each other in running a leg each of a challenging race. It empowered us to work together and it was a lot of fun!"
Michelle said: "Having run a 10K the day before, the sheer number of hills involved and the constant reminder that my team was counting on me made this my most challenging run so far. It was pressure, the good kind. I'm proud of what we accomplished together. We demonstrated that with grit, determination and 'she power' nothing is impossible."
Kim said: "The collective team effort of achieving 26.2 miles together was such a satisfying and empowering experience! I'd gladly do it again!"
I think they said it all! If you're wanting to get the experience of marathon or half-marathon running but don't feel ready for (or up to) the mileage required, consider forming a relay team! It's a great challenge and a wonderful way to build or strengthen your running friendships.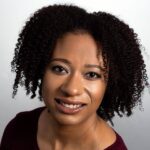 By Shannon Shelton Miller /Twitter: ShannonSMWrites, Instagram: shannon.shelton1
Shannon Shelton Miller is a longtime writer and journalist who enjoys writing about sports, fitness, health, beauty, and parenting. She has been running for 27 years, starting from joining her high school cross country team. She has run a marathon, two half marathons, and countless 5K and 10K races.