Dec 2, 2021
Health. Happiness. Hydration.
What is that one thing you can do year-round to level up your run game? Hydrate! Dehydration can lead to fatigue, muscle cramps, and diminished brain power—all the things that can literally stop you in your tracks and keep you from performing, on the pavement and in life. The #GoUltima community shows us how life is a marathon, every day. Whether that's training for your next race, running after the kiddos or dogs, chasing your dreams, keeping your health balanced, or celebrating a big win. Hydration equals happiness, and the peeps at Ultima are all about it. Their mantra "Live Your Ultimate Life, Every Day" says it all, but their products speak for themselves.
The Ultimate Difference
Why Ultima, and why are they different? Ultima takes electrolyte hydration up a notch to support maximum hydration. Their innovation, Ultima Replenisher, is an advanced, yet balanced drink fortified with six electrolytes—calcium, chloride, magnesium, phosphorous, potassium and sodium—with no added junk, sugar, calories or carbs. It's vegan, gluten-free, caffeine-free, soy-free, non-GMO and paleo and keto-friendly. For the bonus, Ultima tastes great and is sweetened only with organic Stevia leaf, making it the perfect electrolyte replacement solution: delicious, clean and effective.
My favorite is the Cherry Pomegranate. It's light and refreshing, yet flavorful. A close second is Grape, which packs a welcomed punch to my palate with its bolder taste.
A Guide to Hydrating: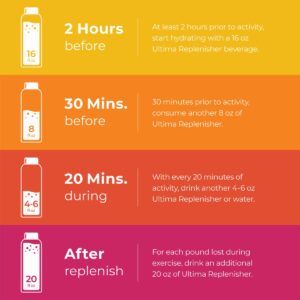 The Truth About Electrolytes
You're probably wondering why so much hype about electrolytes, and thinking, why not keep it pure and natural with just water. Well, just water doesn't deliver. We need electrolytes to replenish mandatory minerals lost through sweat, even in the winter. Electrolytes are minerals that carry an electrical charge and have an impact on how our muscles function and how much water we have in your bodies. In addition to their solo roles, electrolytes often work in harmony with vitamins and other minerals in our bodies that are necessary for energy and endurance. It's virtually impossible to achieve peak performance without proper hydration and without replacing electrolytes while working out.
The Mighty 6 Macro Electrolytes: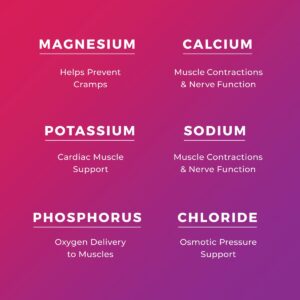 Good In, Good Out
When you hydrate with Ultima, you give to yourself and you give to others. Your support is paid forward—from championing local community events to sponsoring national elite athletic events to major giving through partnership with The Autism Hope Alliance. Ultima is proud to be approved by The Autism Hope Alliance (AHA). AHA personifies hope for families facing the diagnosis of Autism through education, financial provisions and volunteerism.
It can be difficult to ensure we're getting enough water and sustenance each day for proper hydration. Depletion means our bodies and our brains don't have enough fluids to operate optimally. Proper hydration is paramount for good health, happiness and for handling all of life's adventures. We can reduce the distress of the daily hydration chore by transforming our water and our performance with Ultima. Being well-hydrated boosts energy, sleep quality, cognition and mood. It also staves off hunger, as we sometimes confuse thirst with hunger, which can be detrimental to our overall wellness and our waistlines.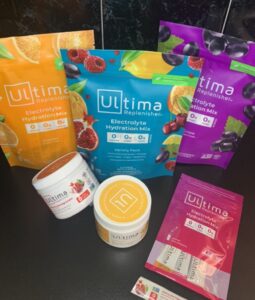 Join the #GoUltima movement—an amazing community of people who take living their best lives and being their best selves seriously. Use the code BGR20! and get 20% off your purchases at check out here. Choose from single-serving stickpacks for when you're on the go or 30- and 90-serving canisters.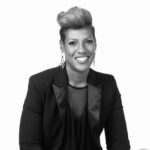 By: Joy Harrell @joyrunsrealestate
Joy Harrell is a licensed real estate agent and co-owner of The Sift Sisters bakery based in Houston, Texas. She is a native Houstonian and graduate of the University of Houston—go Coogs! When she is not helping people buy, sell or invest in real estate, she can be found hanging or traveling with her hubby, running or biking the streets and trails in and around Houston, mentoring girls or testing new food and cocktail recipes.