Apr 6, 2022
Gratitude Is…
[grat·​i·​tude | gra-tə-tüd : the state of being grateful; the quality of being thankful; the readiness to acknowledge and show appreciation for.]
As we continue to recover from the hangover that is COVID-19, continue to grapple with social and racial injustice and adjust to the ever-surging costs of living, yet still forge ahead with our lives, our plans and all that this life has to offer, I'm reminded, daily, how grateful I am for all this life doles out, serves up and gifts. And the ability to run is just one of those gifts.
But I haven't always felt this way. I remember seeing a social media post that read: "I HAVE GET to run today." Cue eyeroll, because I used to view running as a chore and sometimes even a bore—instead of a gift. Go figure.
But a lot of the angst came from my not meeting the expectations I placed on me because of what I wanted to do or saw others doing or striving to do. We all have a journey that's personal to us but that journey can be so much better when traveled with others and with gratitude. Something that seemed so cumbersome became my happy place once I gave myself a bit of grace and showed gratefulness for what my body is actually physically able to do and what my mind allows me to accomplish—big or small.
Due either to the times in which we currently live or maturity, or both—I choose gratitude over gripping fear and the urge to gripe. Being thankful for what we have doesn't mean we don't seek or work towards having more. It means being and doing better right now.
So, what are the benefits of gratitude and how can you start?
Benefits of gratitude. Studies have shown that practicing gratitude can:
Improve physical and mental health
Help keep emotions in check
Improve relationships
Improve sleep quality
Improve self-esteem
Reduce stress and burnout
Increase resilience
Yes, please.
How to start. Practicing gratitude doesn't have to be a grand production nor does it require time-consuming prework. Find and stick to one thing (or a combo of things) that works for you. Here a few examples:
Expressing 3 things (big or small) you are grateful for when you first wake up in the morning or just prior to going to bed at night
Journaling
Writing gratitude letters
Jotting down thoughts of gratitude and dropping them in a jar or box
 Additional tips.
Be authentic and honest with yourself—no gaslighting or pretending
Practice validation with gratitude. Practicing gratitude doesn't mean you have to suppress valid feelings of frustration, disappointment or even anger, for example, nor does it preclude you from having to deal with real issues, obstacles and life.
Practicing gratitude works! It can also lead you to a heighten sense of self-awareness, allow you to truly live in and enjoy the moment or help you to discover the things in life that bring you true joy, like running.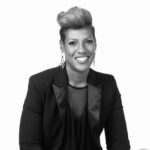 By: Joy Harrell @joyrunsrealestate
Joy Harrell is a licensed real estate agent and co-owner of The Sift Sisters bakery based in Houston, Texas. She is a native Houstonian and graduate of the University of Houston—go Coogs! When she is not helping people buy, sell or invest in real estate, she can be found hanging or traveling with her hubby, running or biking the streets and trails in and around Houston, mentoring girls or testing new food and cocktail recipes.