Sep 24, 2022
Core Power: Great Taste, Even Better Recovery
After going hard with your runs or other workouts, a solid recovery is crucial to your overall health and fitness regimen.
Your recovery routine after working out is a crucial piece of that puzzle. This is why I wanted to try Core Power, a high-protein milkshake designed to boost your workout recovery. Protein is one of the most important nutrients athletes need to replenish following a workout, as the amino acids in protein help repair and rebuild muscle tissue while building new muscle tissue as well. If you're strength training, this process is essential, as working with weights breaks down your muscles to rebuild them in a much stronger form.
A 14-ounce bottle of Core Power contains 24 grams of protein, surpassing the 20 grams most sources agree should be consumed after workouts. The amount of protein in one bottle also supplies 52% of most people's daily protein requirement, and at 170 calories, a bottle of Core Power can be a good addition to one's overall meal plan for the day without replacing a full meal. That's especially appealing for anyone trying to maintain calorie counts, as a bottle of Core Power doesn't "eat up" a significant portion of your calories for the day. (In other words, you can still enjoy some great food and meet your goals!)
I decided to put Core Power to the test during a busy week of running and strength training. Here's how it went.
The Labor Day Weekend Ultra
To celebrate her 40th birthday in style, one of my running friends decided to run 100 miles around her hometown to reach a goal she'd been working toward for years. She invited friends and family to join, and I decided to join her for 10 miles near the end of the day. (She finished, by the way!)
When I was done at 11 p.m., I tried my first bottle of Core Power. The beverage tasted great – just like a milkshake, as advertised. However, it didn't feel heavy like a milkshake or a thick protein shake. This had been my concern because my stomach needs to settle after so much time on my feet and heavy products are the worst for that.
In addition to being tasty, it was filling. I knew I would eat more later, but in the meantime, this hit the spot.
I hadn't run that long in a few months and I expected to wake up the next morning pretty achy. But, I wasn't very sore (nice surprise!) and it appears my body recovered nicely.
It was a dark and sweaty night, but Core Power saved the day!
TRX Day
I'm always sore after a good TRX session, in which you build strength by using your body weight on a suspension trainer. I also really wanted to see how Core Power would work with weight training versus cardiovascular exercise.
I did TRX two days later, and as usual, the teacher pushed us to the limits. I was excited to have another vanilla milkshake not long after class ended.
The next day, my upper body (which usually is my sorest area after a strength workout) felt much less sore than usual. Whether that was the work of Core Power or just me getting stronger, it felt good to be able to lift things throughout the day without saying ouch!
Back home from strength class!
Midweek 4-Miler
I wanted to go a bit fast on this one, so I was out of breath and a bit winded after running a 9-10-minute mile pace. My vanilla Core Power tasted so good after that run and was quite filling.
Again, the next day would be the test, and again, there was no lingering soreness or achy muscles. Overall, I felt great!
The 5K
On Sept. 11, I entered a 5K race. On a hilly course, I finished in less than 30 minutes and won a medal for being one of the top finishers in my age group. I drank a Core Power chocolate shake after my cool down, and I felt great as the day progressed. I had no issues at all the next day.
Beverage of champions!
The Verdict
Core Power will become a regular part of my post-workout routine. It provides quality nutrition to aid in recovery and future importance, and it tastes great as well! If you'd like to try it, Core Power is offering a discount, especially for Black Girls Run.
Order from Amazon by clicking here. You can use the code 20BGRUN for 20% off. The code is active through Sept. 30, so order today!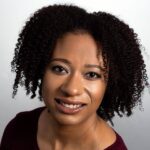 By Shannon Shelton Miller /Twitter: ShannonSMWrites, Instagram: shannon.shelton1
Shannon Shelton Miller is a longtime writer and journalist who enjoys writing about sports, fitness, health, beauty, and parenting. She has been running for 27 years, starting from joining her high school cross country team. She has run a marathon, two half marathons, and countless 5K and 10K races.